We believe that digital art is an enrichment for an international culture in a global society. Due to rapidly increasing storage demands in corporate environments as well as the private sector, we specialized in providing an extensive selection of network attached storage solutions ranging from affordable devices for media enthusiasts to high performance storage servers for small and medium-sized businesses. Our customers profit from our many years of experience in networking and various complementary services. Visit our store at
www.xtivate.de
.

Twentieth Century Fox new movie "X-MEN ORIGINS: WOLVERINE" is supporting Breakpoint 2009 as a platinum sponsor. We think that the courageousness & extraordinary spirit of demosceners - always having a mind of one´s own - are some of the characteristics that also match with those of Wolverine.
Have a great Breakpoint-Easter, make sure to take part (and win prizes) in our Wolverine-Breakpoint-Competition and enjoy X-MEN ORIGINS: WOLVERINE, in theatres April 29th!
Visit our site http://www.wolverine-derfilm.de/


Viprinet
develops and markets innovative broadband access solutions for the European and world-wide market. The revolutionary Viprinet Multichannel VPN Router bundles broadband connections to enable high-available virtual dedicated lines. Also acting as service provider, Viprinet GmbH offers business VPN connectivity together with these lines.
Breakpoint 2009 internet access is sponsored and operated by Viprinet.

satis&fy
is one of the largest companies in Europe specializing on technical services in the event business. Being a production company as well as a large rental house satis&fy is meeting the needs for professional technical services in the field of industrial presentations and meetings.


The association "Digitale Kultur e.V." (Digital Culture) aims at supporting the demoscene with a special focus on activities in Germany. As in previous years, Digitale Kultur is supporting Breakpoint in several areas.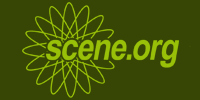 Scene.org is a non-profit organization aimed at providing the 'electronic art scene' with a forum for communication and for sharing their work. This year they decided to provide financial support to Breakpoint.

Individual Computers
is highly recognized in the scene for excellent hardware products both for platforms as the PC, Amiga and C64. In business for well over 10 years, they still are comitted to their strong scene roots. "Good hardware for good computers."

Breakpoint is a purely non-profit event: our team of organizers consists of unpaid volunteers who turn their shared vision of the world's biggest computer art festival into reality. Breakpoint needs to rely on the support of its strong partners to bear the costs of the event. Experience has taught them that this benefits not just Breakpoint - there's a remarkable potential in the event and involvement often pays off already in the short term.
In previous years, Breakpoint had been funded mostly by the support of one or two major industry-leading sponsors, with additional sponsoring coming from mid-sized and possibly demoscene-focussed companys. All of our sponsor partners always have been very happy with the outcome of their sponsorship. Breakpoint is an excellent way to reach a close community of young skilled IT talents.
For 2009, due to the financial crisis, our main sponsors are gone, and we now are going to focus on a wide range of smaller sponors to help cover the costs of our event.
While supporting Breakpoint sure is helping a good cause, sponsoring Breakpoint is not to be seen purely as a donation: It pays off.
Breakpoint generates an impressive media coverage – professional magazines like c't, Europe's largest computer magazine cover the event, as well as the general press ("Der Spiegel", "Die Zeit"). Numerous national and international TV crews provide coverage. Naturally, a large amount of online articles supports the traditional media (e.g. on the heise News- Ticker).
Association with the positive image of the demoscene – LAN parties often suffer from a negative view of games in the the public eye ("killer games", a hot topic in the press time and time again). Our creative use of computers fascinates even technology sceptics - the breakpoint concept of combining seminars, competitions and partying really shines here. Breakpoint is a symbiosis of craft, art and international understanding, and it's already linked to the market.
Direct communication with more than a thousand highly interesting participants from over 30 countries, many of whom are important decision makers in IT, media and game development, or on their way there. In addition to that, an enormous potential of designers, programmers and musicians. To the demoscene community, Breakpoint is the most important and most reputable demo event, and this is reflected in the affinity to the party and its partners. You can count on getting the visitors' attention. Getting involved with Breakpoint is the way to scene credibility and close demoscene ties.
Top-quality industry contacts – our sponsors dispatch high-ranking company representatives to our event. In the comfy VIP area, socializing happens in no time.
Optimal conditions for headhunting – nowhere else will you encounter such a large number of emerging talents from the media and software development sector. They demonstrate their skills and their team spirit right at the party - that's what demos are about, after all.
Online sponsoring options include your company logo and information on our website, including a link from our site (Google Pagerank 5) to yours. During party sponsoring options include advertisting slides on our gigantic FullHD projection screen, company video presentations before competitions, posters and banners inside the party hall.
Sponsoring deals start as low as 1,500 Euros and may include donated Hardware competition prizes. Please contact Simon Kissel, the main organizer of Breakpoint, at , to discuss your needs and work out a sponsorship plan. A detailed brochure about Breakpoint, the backgrounds of the demoscene and sponsoring optons is available from him, too.