Map of the route: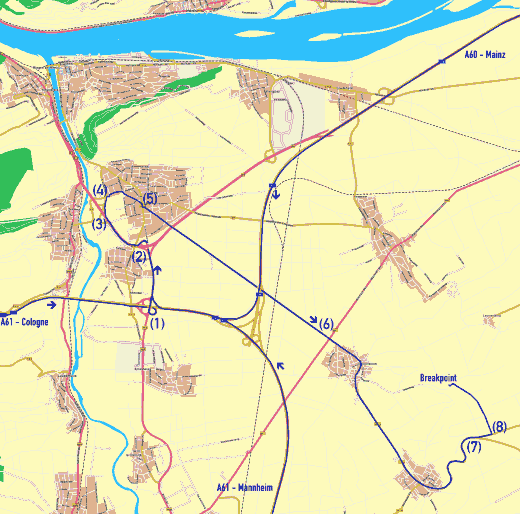 Click for a hires version (~750kb) for good printing quality.
Coming from east (Mainz, Frankfurt) on the A60,
...it would be a real good idea to follow our route. Older maps (including the one we used) make it look like there is a direct shorter connection to the B9. Forget it. Don't try it, our city has gone mad and they killed the connection because it was too easy. That's why you should ignore this sign: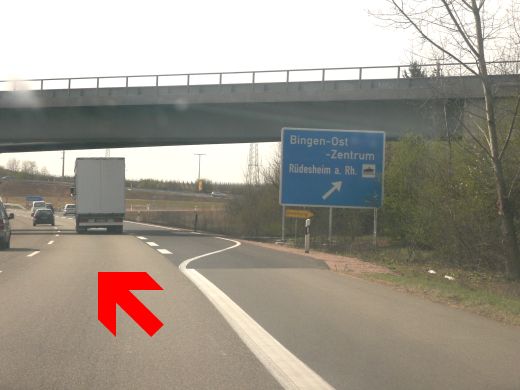 So don't use the exit "Bingen-Ost/Zentrum", you'll get lost. Instead follow the A60 as it will end after another km or so and mount into the A61: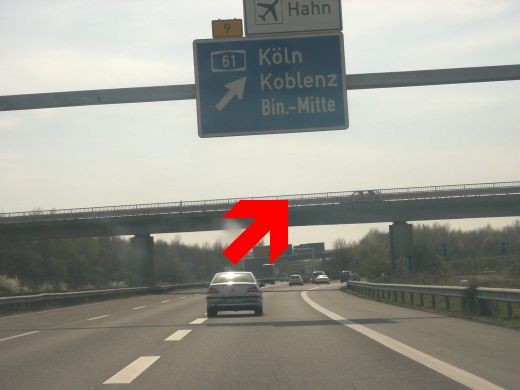 Ok, now you are on the A61, which is pretty fine.
Whereever you come from...
You'll arrive at Point 1, exit "Bingen-Mitte". Attention, if coming from west, this is a very short exit, so make sure you don't miss it or drive too fast.
After taking the A61 exit, you will be on the B50. After 500 Meters the B50 splits (point 2). Take the left lane (signs to "St.Goar, Bingen-Büdesheim, -Bingerbrück").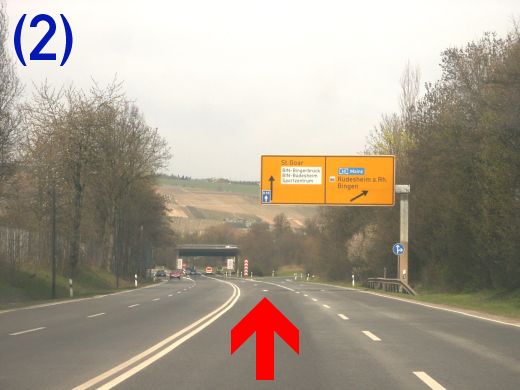 You are now on the B9. At point 3 the B9 splits, take the right lane, signs to "Bingen-Büdesheim".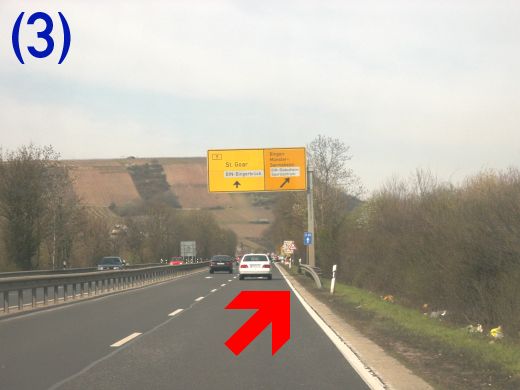 You'll end up in a roundabout, point 4. Take the second exit of it, signs are to "Bingen-Dietersheim, Bingen-Dromersheim".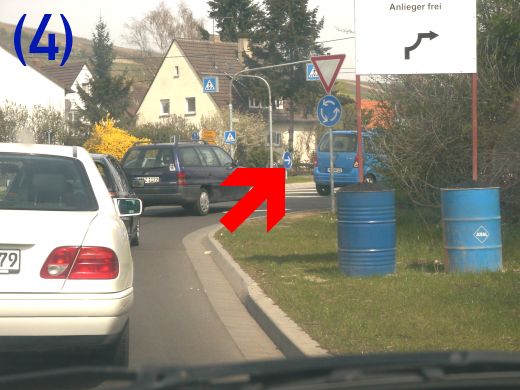 Follow that street. It will do a turn to the right and then to the left. You'll see a supermarket on the left side, a few meters after it is point 5.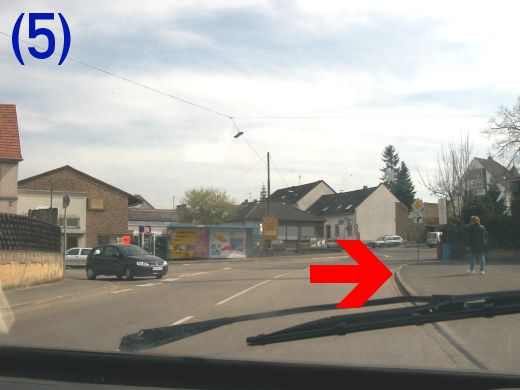 Follow the turn to the right. Directly after that (10 Meters or so), there will be two crossings on the left. Take the second one. Signs are to "Bingen-Dromersheim".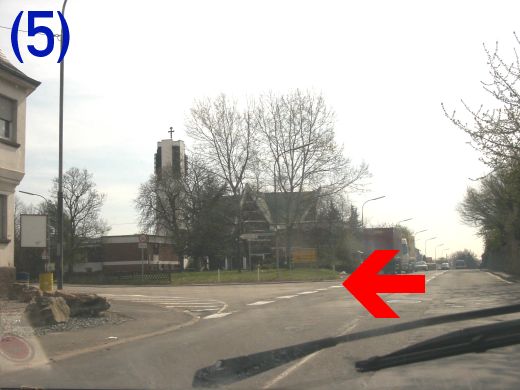 Follow that road to leave Büdesheim.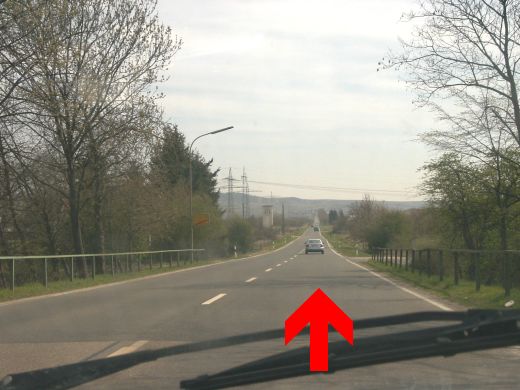 After a looong ride you'll reach a crossing, called "Kutschereck". (Point 6) Attention, this is one dangerous crossing. Please don't kill yourself before reaching the party ;). Go straight ahead. You'll enter Bingen-Dromersheim.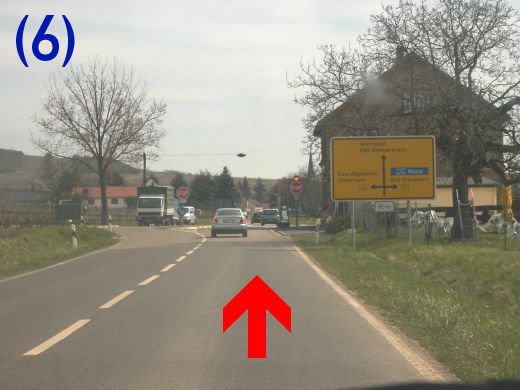 The roads inside Dromersheim are small, drive slowly please. After you have left Bingen-Dromersheim, the next village you'll come through will be Aspisheim, and then we go up the hill. At the top of the hill there is a crossing, where you need to go to the left, the sign reads "Appenheim". Point 7.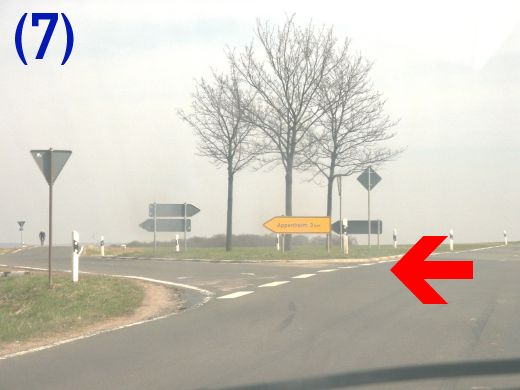 Directly after that (<20 Meters), there are two very small roads going to left. Take the second one which is Point 8. Please ignore the box of Lucky Strike flying through the air. ;)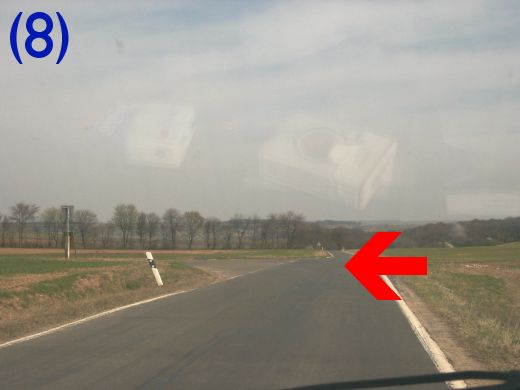 Follow that road until you reach the location.